10 tags
8 tags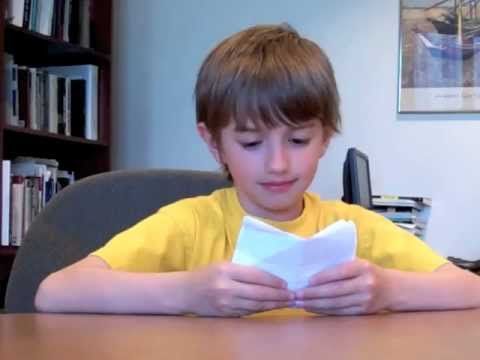 6 tags
11 tags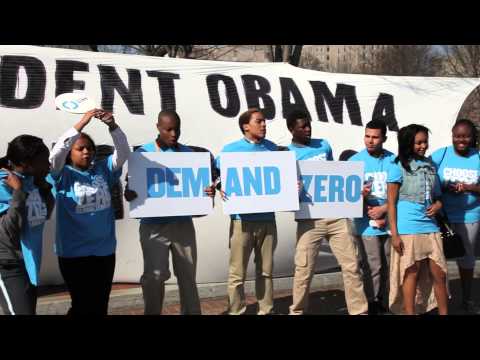 3 tags
24 tags
12 tags
15 tags
2 tags
Global Zero Blog →
Want to find out more about our mission, or just what we're up to? Check out our blog!
8 tags
8 tags
"Peace cannot be kept by force. It can only be achieved by understanding."
– Albert Einstein
9 tags
12 tags
5 tags
7 tags
4 tags
5 tags
6 tags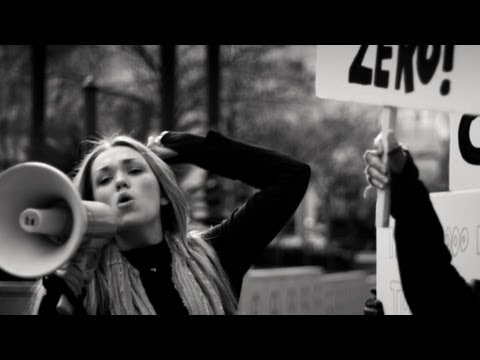 8 tags
5 tags
Demand Zero Day →
Just making sure none of you missed this…
5 tags
We have a new home!
Have you all seen it yet?  Keep updated on the Global Zero story here: http://www.globalzero.org/blog
9 tags
10 tags
10 tags
A Semester to Remember
I started the second year of my graduate school career remembering one thing: No matter how tough the classes were or how slow my research progressed I would be able to make it through. MIT isn't the easiest place to survive academically [that was the understatement of the century] but my passion for making a difference in the nuclear world makes it so much easier to bear. That passion springs...
7 tags
Southeast Asia
We presently have over 10 chapters in India and 14 in Pakistan. To help us build a dynamic movement in the region, we've hired Beenish Pervaiz as the new Global Zero Organizer for Southeast Asia.   Beenish joined Global Zero three years ago as a high school student, and was one of the founding members of Pakistan's first GZ chapter, at Lahore University of Management Sciences. She brings with her...
Brussels
Brussels Institute: Student leaders across Europe, many of whom were new, met at a picturesque venue outside of Brussels to build new relationships, empower our growing network across Europe and discuss their ideas and questions with Global Zero leaders, including General (Ret.) Bernard Norlain, Dr. Bruce Blair and former CIA operative Ms. Valerie Plame Wilson. The Institute resulted in a host of...
Moscow
Global Zero laid important groundwork in Moscow by hosting an international conference on nuclear weapons and international security in the 21st century, in partnership with former Foreign Minister Igor Ivanov and the Russian International Affairs Council. A delegation of U.S. student leaders accompanied the Global Zero team to offer their experiences and assist with the launch of Global Zero's...
UC Irvine Boot Camp
This past October some of the Global Zero staff traveled to sunny California and colorful Oregon in order to boost our Global Zero activity out on the West Coast. UC Irvine brought together three different universities together for a one-day "boot camp" where new students learned the basics of Global Zero, how to manage a chapter and mapped out ideas for the coming semester. University of Oregon...
Boston and Chicago
Boston: The Boston Institute brought together 25 students from nine different universities across the northeast. Experiences and familiarity with Global Zero varied, from leaders who have been involved with the movement for years, to entirely new students who were looking to get something started. Students who attended learned not only about the history of Global Zero and the work of our top level...
Camping out to Cut Nukes
Hello friends – We're back from the land of Manchester, Tennessee, where we braved the sun and dust at the Bonnaroo Music and Arts Festival. It was quite an experience, but we finally recovered. This was our third music festival to date, and probably also the best. After a 12-hour drive from Washington, DC, two of us met up with some of our super dedicated volunteers and set up the Global Zero...
Summer tips: How to get rid of that extra £1bn...
Philip Hammond, the British Defense Secretary, recently announced a new £1bn investment into two new nuclear reactors – which are planned for a new generation of nuclear-armed submarines in the UK. The announcement has come as a shock even within the coalition government, with the Trident Alternatives Report due for release later this year, seemingly already compromised by the sunk cost. The...
Thank you, thank you, thank you!
Thanks to you, tens of thousands of people worldwide joined the campaign calling on NATO leaders to remove US nukes from Europe — and the NATO Summit ended with what insiders are calling the "the foundation for change" for the removal of US nukes from Europe. We also want to thank all of the partner organizations that helped us share this important message. Our support in Europe has never...
Europe has a secret...
Right now, there are 200 U.S. tactical nuclear weapons deployed in Europe (in Germany, the Netherlands, Turkey, Italy and Belgium). These weapons are expensive remnants of the Cold War: the U.S. doesn't need them deployed and Europeans don't want them. They have no targets, no military utility and pose a serious obstacle to further US-Russian nuclear arms reductions. Even worse, they are not...
Insights from our intern
My name is Katrina Castaneda, and I'm a campaign intern at Global Zero. I've been on the team for about a month, though my interest in nuclear weapons began much earlier, when I saw the documentary Countdown to Zero in my international relations class at UCI. Terrorism is a topic that can get old for students. We've been saturated with terror talk, especially in the news, since middle school....
A quick hello from one of our newest team members
Hello Friends, Just thought I would share a few reflections having completed 3 months as the European Campaign Fellow. In the short amount of time that I've been with Global Zero, it has become clear to me that its presence is increasing worldwide. From the very beginning in early January, it has been "all go" working on a host of growing student groups here in the UK. During my first few weeks,...
Obama's speech in Prague: A world free of nuclear...
Today we remember the speech President Obama gave in Prague on this day in 2009.  It was a great step toward getting to zero, and we appreciate the leadership he took on this issue. Here are some of our favorite quotes: "The existence of thousands of nuclear weapons is the most dangerous legacy of the cold war." "In a strange turn of history, the threat of global nuclear war has gone down, but the...
Updates from Europe
Returning inspired and with great enthusiasm from the wonderful "Reaching Zero" Summit at Yale University, Global Zero student leaders have been working very hard on setting up more chapters at universities all over Europe. They have used a variety of outreach methods including writing newspaper articles for the German newspaper "Die Tageszeitung", Global Zero introductory meetings and local...
On Board For a Nuclear Weapon-Free Middle East
From a Global Zero Student Leader at Cambridge University, Sumiko Hatakeyama: This week, I will be sailing on the Mediterranean Sea with various prominent experts and activists on nuclear and disarmament issues who will gather to discuss the possibility of nuclear weapon-free zone in the Middle East. This series of meetings is part of a wider project called "Horizon 2012". I hope to use this...
5 tags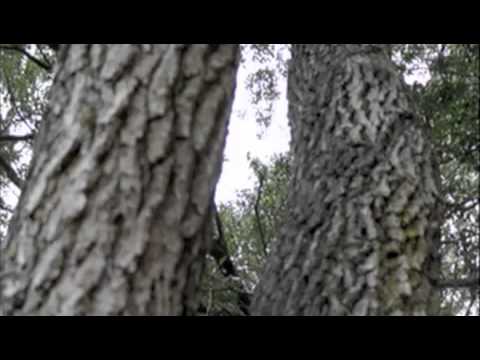 Launching a High School Program
For three years we've been working diligently to build a grassroots movement on college campuses around the world, and we've seen a groundswell of support, especially in the United States. Global Zero student leaders have been at the forefront of this movement and have proven to be talented mobilizers. They have shown commitment to educating their peers by screening our film, Countdown to...
4 tags
Notes from Reaching Zero
Three hundred students gathered at Yale on February 18-19 for Reaching Zero, a Student Summit for the elimination of nuclear weapons. Want to get a sense of what it was like to be part of that motivated group of student activists? Here's an excerpt from Alex White's blog, a Reaching Zero attendee: Earlier this year, the global doomsday clock ticked one minute closer to midnight....
4 tags
Global Zero Calls for U.S., Russia to Remove...
Map of U.S. and Russian combat bases in Europe where tactical nuclear weapons may be deployed and of national storage facilities. Last week, Global Zero was at the Munich Security Conference where we released this report calling for the United States and Russia to remove all of their tactical nuclear weapons from combat bases on the European continent. The Global Zero NATO-Russia...
2 tags
Show Your Friends You Support a World Without...
Facebook has officially unveiled Timeline, a new profile layout where you can customize your home page and fill in your profile with events spanning your entire life. Part of the new Timeline feature is the custom cover photo — a big photo banner on your profile. Here at Global Zero, we've created some cover photos that you can add to your Facebook Timeline profile to show your...
4 tags
Cutting Nukes: In An Era of Tough Sacrifices, It's...
by Jennifer Knox Jennifer Knox, a sophomore at Cornell College, recently joined the Global Zero team as an intern through the Cornell Fellows program. Her work focuses on logistics planning for the 2012 Reaching Zero summit at Yale, tracking nuclear news, and researching policy objectives. The new congressional Budget Control Act mandates cuts of $487 billion from the defense budget over the...
3 tags
Global Zero 2011 Highlight Reel
A heartfelt thank you to all of you who made 2011 a remarkable year for Global Zero. Thank you signatories, students, staff and supporters for your work and commitment to creating a world without nuclear weapons. And now, here's the 2011 Global Zero highlight reel: APRIL The GZ|DC Convention at The George Washington University brought together hundreds of exceptional students and young...
4 tags
This Month in Atomic History
As we begin a fresh new year, it seems fitting to ponder some past events that set the stage for nuclear weapons in today's world. Here's January, in atomic history: January 1945 First plutonium reprocessing production run at the Hanford Site in Washington. The site was home to the B Reactor, the first full-scale plutonium production reactor in the world. January 1950 Klaus Emil...
Global Zero Remembers President Václav Havel
Global Zero was saddened by the news that former Czech president and Nobel peace laureate Václav Havel passed away on Sunday, December 18 at the age of 75. Widely known for his tireless dedication to peace, security and democracy, President Havel joined Global Zero in the fall of 2009.  We were honored by his support and participation. On behalf of the Global Zero community, we extend our...
4 tags
Lawrence Bender Awarded for His Work with Global...
Lawrence Bender, Producer of Countdown to Zero and a Global Zero signatory, will receive the UN Correspondents Association Advocacy of the Year Award today! Here, he urges leaders to act with much greater urgency in setting a course for the elimination of all nuclear weapons. This piece was published in Huffington Post on December 14, 2011. The Indispensable Choice: Eliminating Nuclear Weapons by...